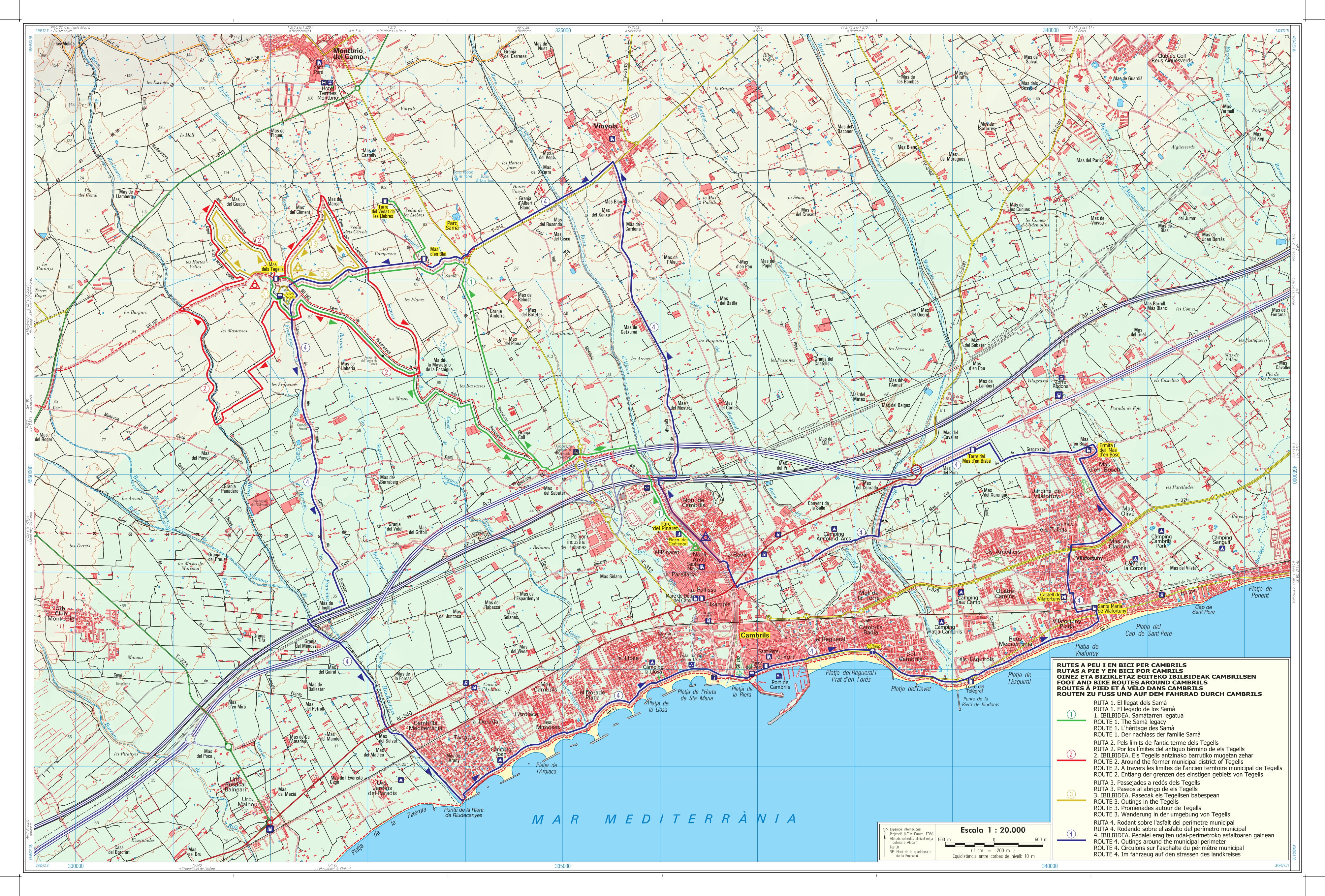 Routes in and around Cambrils
Cambrils delightful seafront promenade is ideal for strolling all year round. From east to west, the promenade runs along 9km of coastline and is excellent to unwind and have fun cycling or running ─both very healthy ways to get to know the coast of the municipality. The promenade follows the same layout as the GR-92 as it passes through Cambrils; that is, the long-distance path along the Mediterranean coast that begins on the border with France. Fun fact: GR-92 was named after Barcelona 1992 Olympic Games as the Catalan piece was completed on the occasion of that sports festival.
The interior of Cambrils municipal district boasts a network of signposted rural roads for you to enjoy the outdoors, boost your health and get some high-quality leisure. These slightly uneven passable roadways are suitable for hiking and mountain biking; some of them are paved; some pass along streams that no longer carry water and are full of vegetation instead; some travel next to cultivated fields; and others lead to charming places such as Mas dels Teixells or Parc Samà.
Undecided about which path to pick? Here is some help:
Get the topographic map 'Network of Paths in and around Cambrils' at the Tourist Office and take any of the four fully-detailed routes suggested, or else make your own route by following the paths of your choice.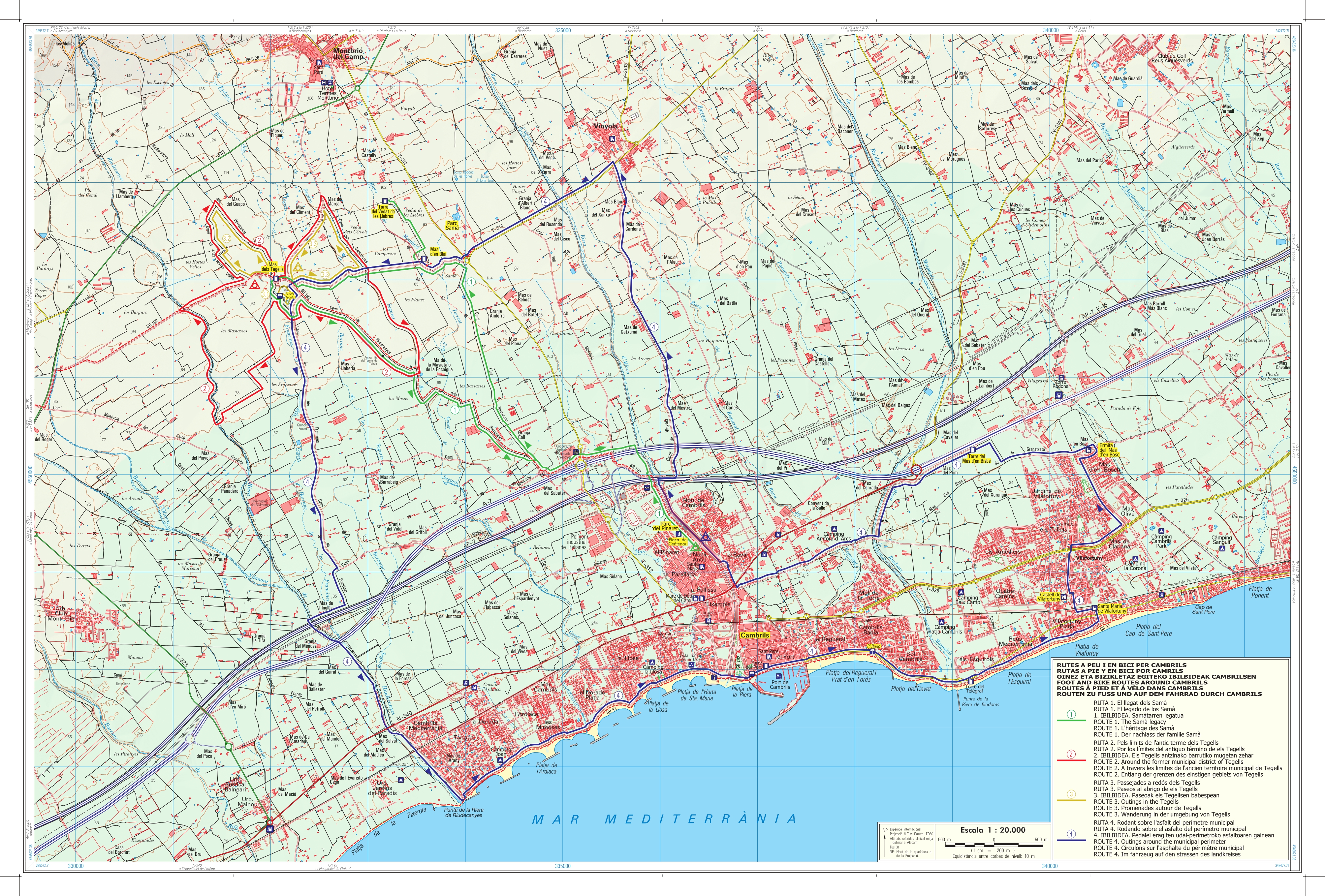 Click on the link Healthy Routes to discover some hidden natural gems for active tourism: 5 family-friendly digital routes, all-level routes to do by gravel bike or mountain bike, and some longer distance routes.
If cycling is your thing, get hold of a map of bike paths at the Tourist Office and discover extraordinary natural surroundings in the interior of the Costa Daurada as well as other recommended mountain paths for mountain biking, all of them starting in Cambrils.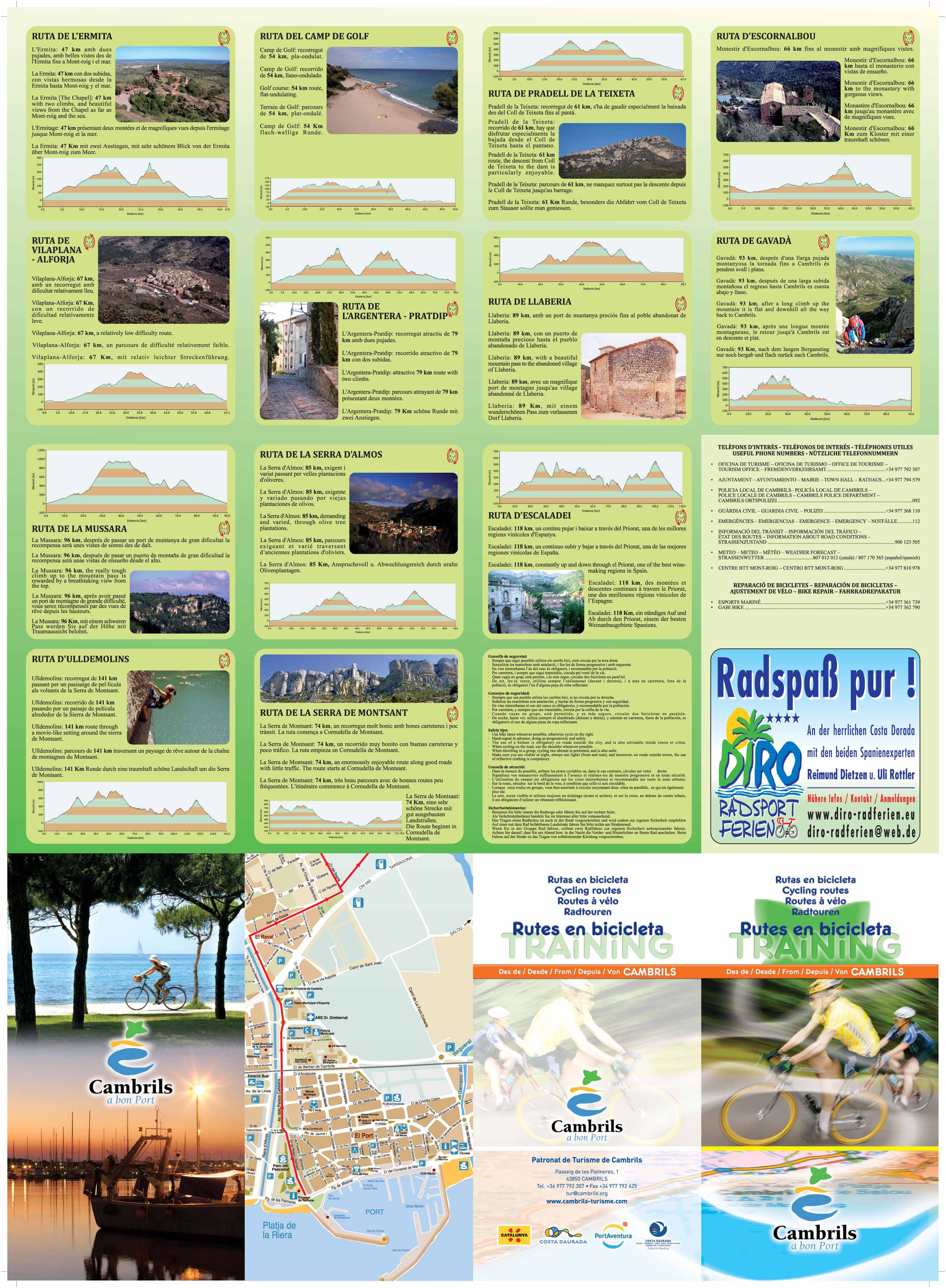 In case you are coming with children, we recommend you an activity they will like for sure, a challenge with prize! A family-oriented route passing through several urban parks scattered all over Cambrils. The route can be started anywhere and completed at your own pace.  For further information Family Route through Cambrils Playgrounds.