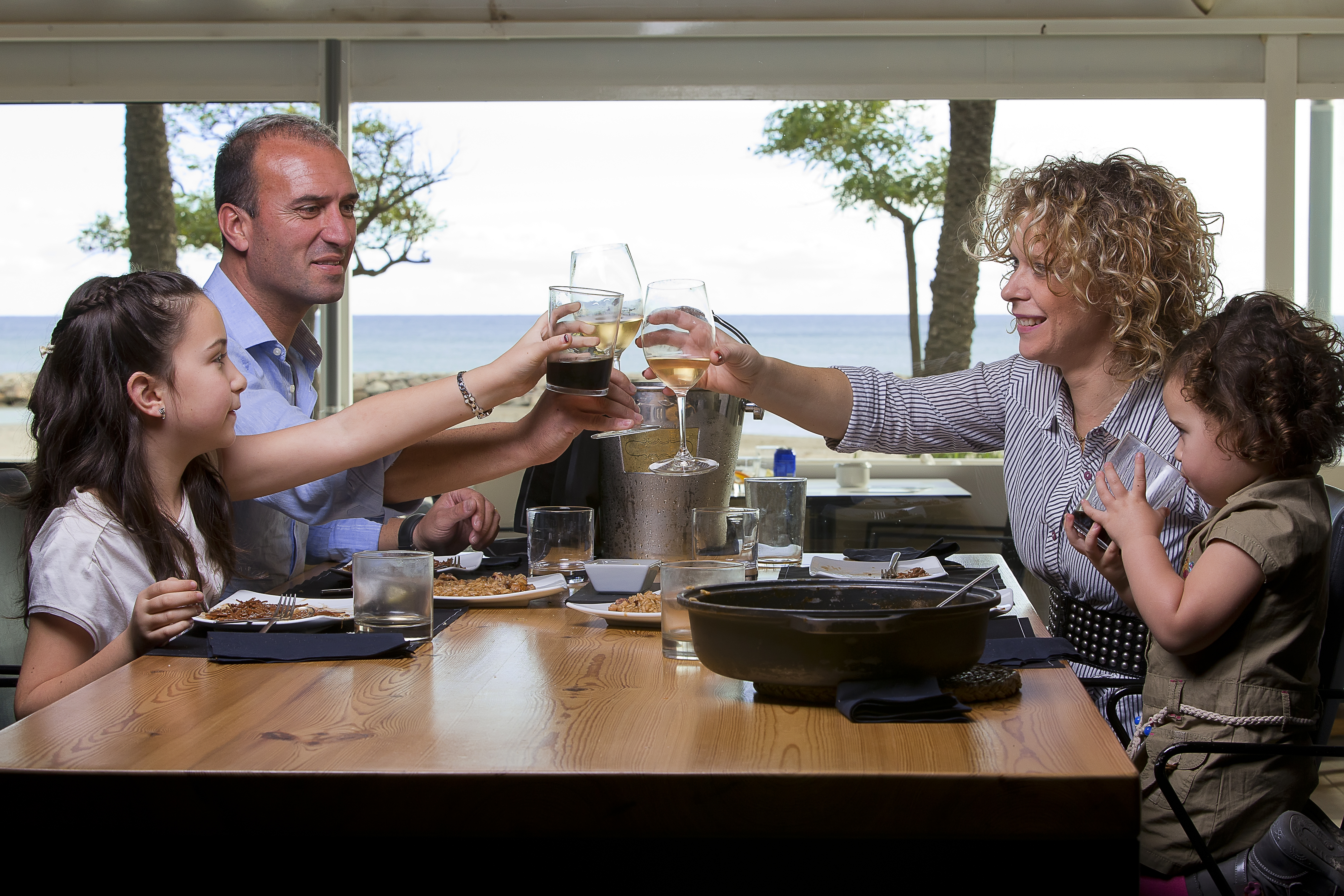 Where to eat with children in Cambrils
Families who come to spend a few days off in Cambrils, or just to enjoy a family meal, do you already know which restaurant you will go to?
You may have already been recommended one, or you already know the options, either because you live near Cambrils and visit us often, or because you have spent your holidays here.
In any case, we suggest options for places to eat with children, especially because of their location and surroundings that make them very comfortable to go with children.
Next, we will give you some clues based on those establishments that are located in squares and avenues, with large terraces, without the danger of the transit of vehicles. Restaurants where you can eat peacefully, while the children play outside, not far from your line of sight. We must look for the best option which makes us all comfortable.
*In the old town, located 1 km away from the Port of Cambrils, you will find bars and restaurants along the whole Paseo Albert, in Plaça de la Vila and inside the Pinaret Park.
*In the port area on pl. Mossèn Joan Batalla and nearby pedestrianised streets, at pl. de l'Església de Sant Pere, at Plaça del Pòsit and inside the Pescador Park.
On both sides of the coastal promenade, you will also discover a wide range of restaurants next to the sea and the sand of the beach, with a wide avenue to the west for children to play without any danger, and with the beach, on the east side. Moreover, the offer increases from May to October thanks to the beach bars where they will offer you a variety of options.
*Regarding  accommodation, there are also other options for food at the campsites that have restaurants open to the general public, as well as some hotels that incorporate restaurants with a long culinary tradition.
*Lastly, you have traditional rural restaurants inside the area of Cambrils.