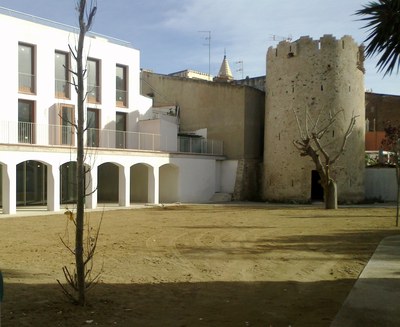 Cambrils's TOWER OF LLIMÓ
A tower that is classified as a Cultural Asset of Local Interest and due to its typology is a building comparable to the 17th century watchtowers. Of a circular layout, with a conic shape, it is preserved almost to its former beauty. Built of stone bonded with lime mortar and including bricks. It has various defensive parts: embrasures, machicolations and staggered battlements.
It has a window at the level of the first floor facing the Cambrils walled enclosure that could have been the original access. The current entrance is through the ground floor.
Located at the back of three estates, there is a garden where the Llimó Tower is located, in which we can also find an exit from the air raid shelter during the Civil War and some old public wash houses of which were accessed through the house.