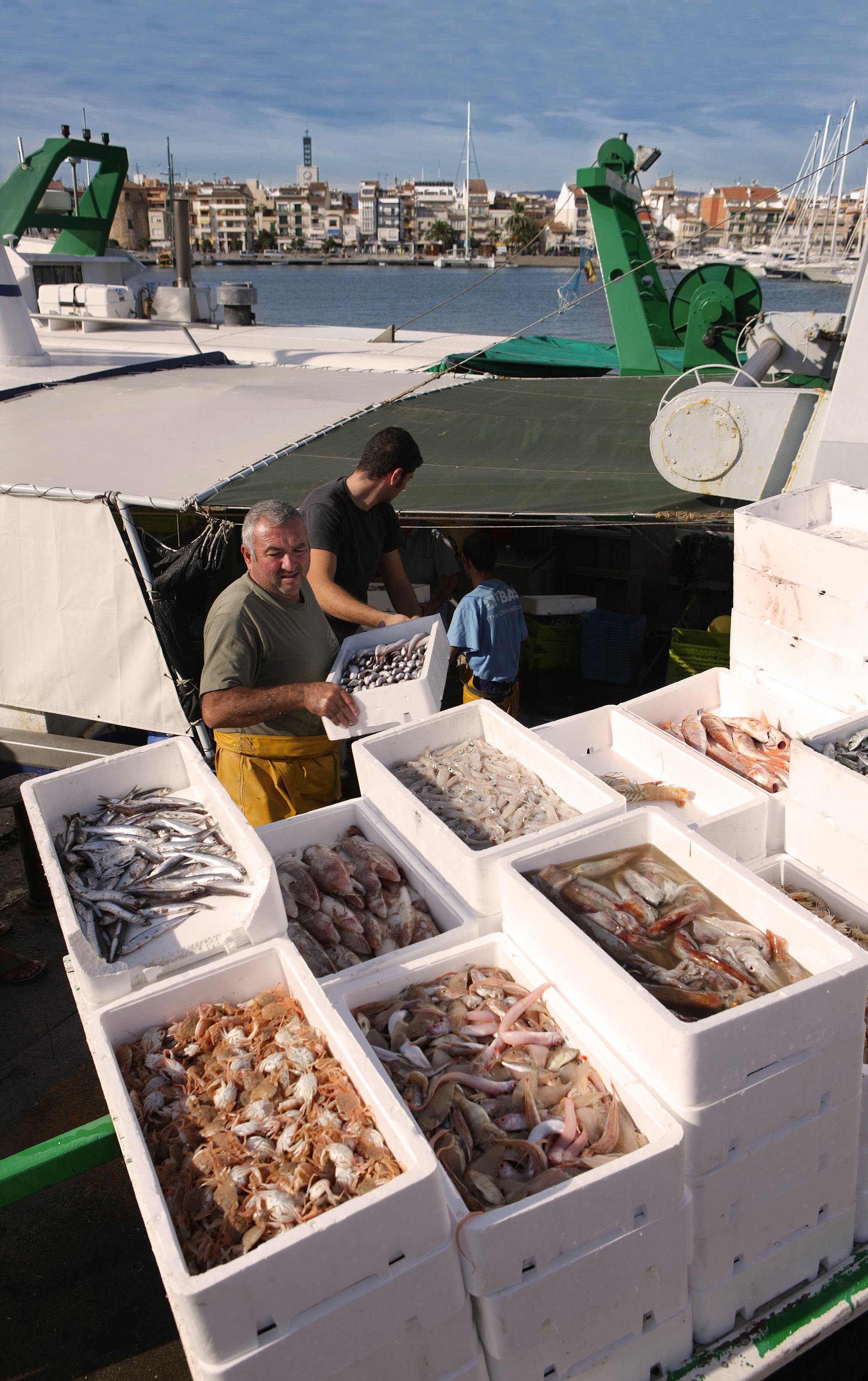 THE ARRIVAL OF BOATS INTO CAMBRILS PORT
A picture postcard is what the fishing port is, where we can witness one of the most traditional activities that can be enjoyed in Cambrils, the arrival of the fishing boats coming up to 5 o'clock in the afternoon. It's quite a spectacle with the entrance of the boats surrounded by hopeful seagulls, boats loaded with fish and the incredible unloading of the boats, a trade that will leave you pleasantly surprised. One that is sure to be missed in the months of May and June when the boats do not go out due to the ecological closure.
Next , the Fishermen's Guild becomes the protagonist.
Currently the fish auction is once again on every afternoon from Monday to Friday. Its main activity is the trade of fish and shellfish and the sale in specialised businesses.
The background of the current Fisherman's Guild dates back to at least the 18th century. Throughout history it has had different numbers and its headquarters has changed its location, from the Fishermen's Association building to the current grand headquarters that is in the actual port of Cambrils, on the western dock.
Cambrils Fishermen's Guild
Tel. (+34) 977 360 052

confraria.cambrils@gmail.com
At present, the port of Cambrils takes out to sea 13 trawling boats that catch mainly, sea-bream, hake, mantis shrimp, squid and octopus; 4 seine boats, otherwise known as fishing "in the light"  that catches sardines and anchovies, basically; and 7 trammel boats, which catch above all, sole and cuttlefish.
If you want to know more about this topic, get on board the  guided visits organised in the summer by Cambrils Fishermen's Guild. Consult the times.