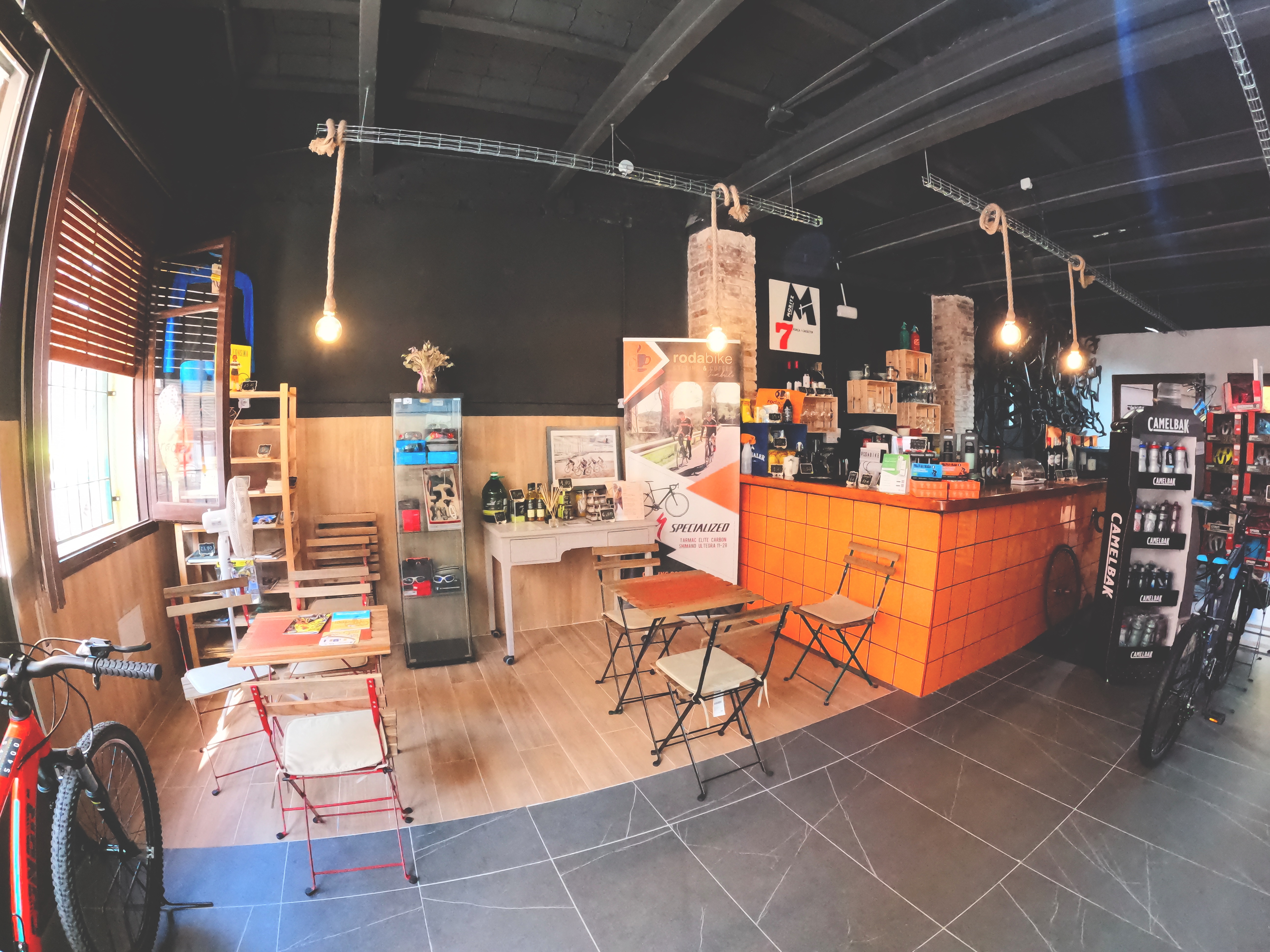 Cambrils and cycling, a long-standing relationship
Costa Dorada in general, but Cambrils in particular, have been destinations that have had a very good press among tourists who travel with their bicycles to get to know the territory or to organize a good preparation stage.
Juan Francisco Domingo is the president of the Cambrils Cycling Club, an entity that currently holds 130 members. He knows the Cambrils cycling map with his eyes closed, like the back of his hand.
"Cambrils and its surroundings are ideal to enjoy cycling, both short-distance MTB and road cycling. In 20 kilometres we already reach mountains without having lost sight of the shore line. Traffic calms down a bit from Montbrió onwards; then, as soon as you slightly go up, you fall into the area of Falset and Priorat. You have it all, unevenness and little traffic to roll and roll. It is a luxury for those who leave from Cambrils, but not the only one; we have other mountainous areas, such as Mussara or Prades, and also places of a plain surface, going south. Many times the wind tells us where to go," comments Juan.
What Hotel Monica, the pioneer one that brought French cyclists when no one thought of it, could only imagine in the past is today a continuous trickle of cyclists. The road that connects Cambrils with Montbrió has become a route of continuous coming and going of cyclists who speak of the friendliness of the territory, either individually or as part of groups that even come with their accompanying car.
Services related to cycling in Cambrils
Gradually, companies that complement the existing accommodation appear so that cyclists have everything they need. Cycling Costa Daurada is located inside the Cambrils Park, a perfect place for cycling groups and stages, with a repertoire of activities and routes for cyclists, all the necessary services (from workshops to nutrition help) and even a couple of events, such as the Melcior Mauri Camp and the Cambrils Park March that bring together many cyclists of different backgrounds.
Rodabike is another establishment with a cycling route; a small cycling oasis in the center of the municipality that encompasses the concept of a café where you can spend a nice time surrounded by cyclists and their bikes, a workshop and sale of bicycles and accessories.
Residents of Rodabike admit that the cycling culture in Cambrils comes from there: "It is because of location, size and services; we are the cycling hub of Costa Dorada, we have everything close and in a privileged environment, with little traffic, roads in perfect condition and many attractions, landscape, local products and gastronomy".
It is what the director of Rodabike, Laura Moreno, says. She is the one who finds
a great potential in e.g. French, Nordic and English markets, takes the gear and goes to fairs to sell "Cycling Cambrils". In Rodabike, you can rent a road bike to go out through the Priorat as well as organize groups of cyclists with transfers included.
The origins and cycling history of Cambrils
Near Cambrils, in the Vinyols i els Arcs municipality, there is a cycling club founded more than 40 years ago by Jordi Mariné, Amics del Ciclisme de Vinyols. During this time, the entity has been a beacon of cycling activity in a municipality that has been practising cycling for a long time.
Jordi Mariné is a highly appreciated person in the village as he is an important cycling personality in the area. Without going any further, he was an Olympic competitor in Tokyo, but not in the most recent edition; we are talking about 1964, one of his great life experiences. Jordi Mariné, born in Vinyols i els Arcs but closely linked to Cambrils, was a professional cyclist, especially in the sixties, a decade in which he had an opportunity to participate a couple of times in the Tour de France.
Over the years, he was a president of the Catalan Cycling Federation, but before that he had founded the Cambrils Cycling Club. His business, Bicicletes Mariné, has
a shop in the center of Cambrils and serves both local cyclists and those who come to discover this multi-attraction area.
Cambrils has never hosted an arrival of the Vuelta a España, although it has seen it pass on some occasions. Still, it has witnessed the finishes of the oldest stage in cycling races, except for the Giro and the Tour. The Volta a Catalunya came to Cambrils for the first time in 1944, with a very long individual time trial that started in Sitges and was won by Miguel Casas. The municipality would see the race pass five more times, the last one in 2006 with the missed victory of Luis Pérez. Cambrils was in fact the start and the finish of an individual time trial that was won by a much-loved-in-his-days cyclist, Alberto Fernández, in 1982.
In 2022, the best cyclists in the world will return to Cambrils with the Volta, because the history of Cambrils and cycling is a very rich one…