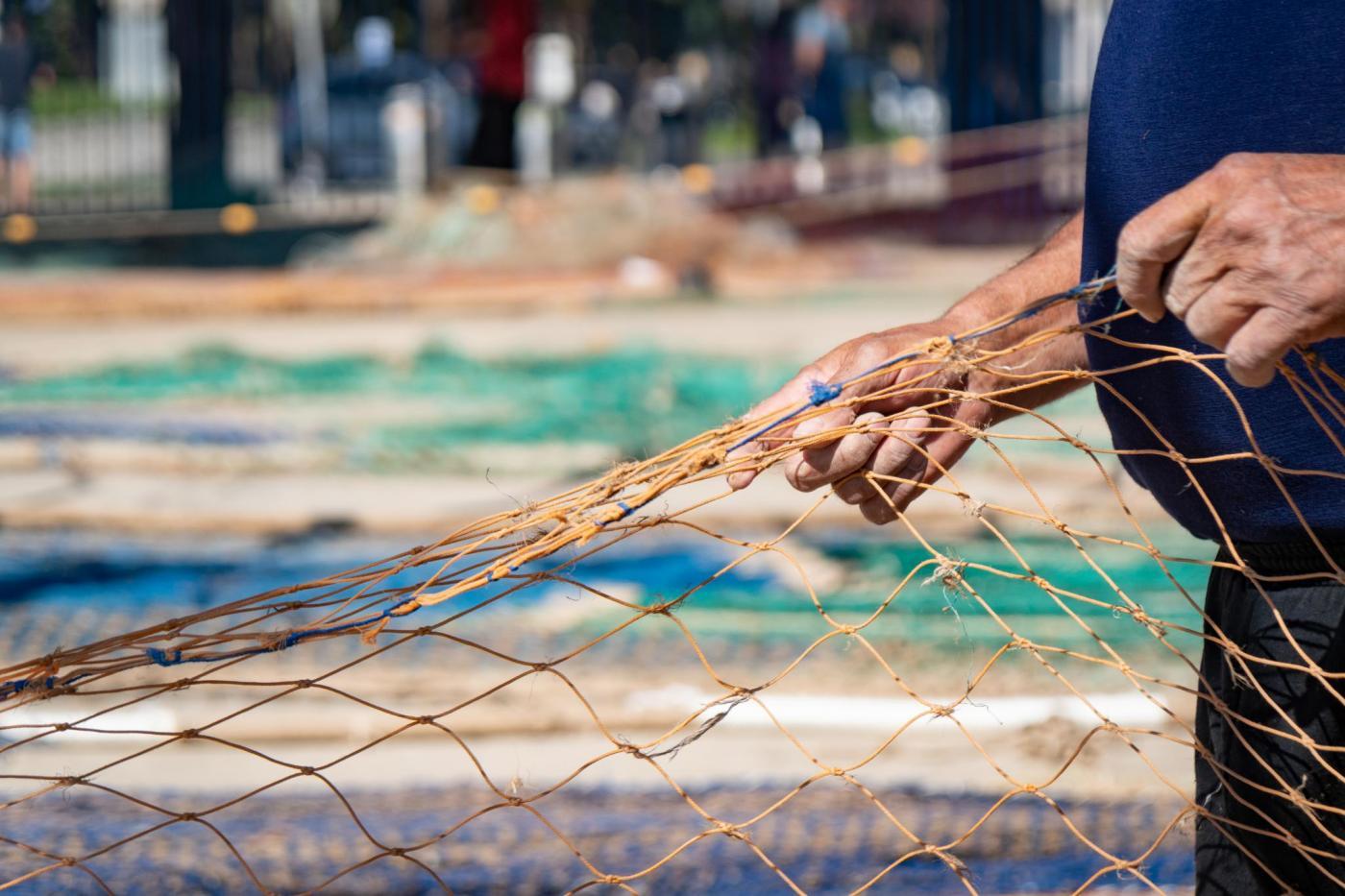 Cambrils, Fishing Port. Fishing Villages and Districts
Cambrils, fishing port
The local Port of Cambrils is recognised with the award of Fishing Harbour by the Catalan Tourism Agency in recognition of the living conservation of culture linked to the sea.

This award given to the fishing harbour of Cambrils highlights its strong identity marked by the historical-cultural character, the gastronomy, the landscapes and the promotion of events all about the relationship between the individual and the sea.
Cambrils has its own true character that runs along the coast, and thanks to its location, guarantees a microclimate and a unique landscape that is completed with the conservation of a valuable cultural heritage that includes a gastronomic tradition deeply rooted to the sea long with allotments which have made it a benchmark for Catalan cuisine and the Gastronomic Capital of the Costa Daurada.
Cambrils maintains part of the autochthonous population linked to the fishing families and a traditional and dynamic fishing activity in the port, with the fish market of the Fishermen's Association of Cambrils, as the focal point. The only fishing port in the Baix Camp that combines sports and leisure activities with the Cambrils Nautical Club, the Costa Daurada Nautical Resort and other sports associations.
The daily arrival of the trawlers and the entry of the daily catches into the fish market, the marine procession of the Mare de Déu del Carme, the recreation of traditional trades and customs linked to the sea and fishing such as the Ormeo Festival and the celebration throughout the year of the gastronomic days such as those dedicated to the mantis shrimp, golden noodles, squid and romesco that showcase the talent of the chefs of Cambrils, the high quality restaurants and outstanding products from the land and the sea.
In addition, our visitors can enjoy other touristic experiences that spread the values ​​of the seafaring town: the History Museum of Cambrils; the Port Tower; dramatised visits to the Port; Guided visits to the Fish Market; the Ormeig festival and the Parque del Pescador, where you can see a boat built by a shipwright from Cambrils.