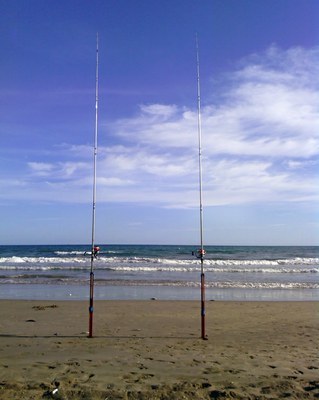 SEA ANGLING IN CAMBRILS
Description
In Cambrils sea angling is allowed on all the beaches in the town as from 15th Mai through to 15th September at restricted hours in the night time, from 21:00 to 03:00, the rest of the year, there are no restrictions, as long as you have the necessary permits to do the activity and respect the User Plan of the town.
Likewise, the possibility of fishing goes along with the obligation to do so in a responsible manner, taking special care of the conservation of resources and the coastal ecosystem so that future generations can continue to enjoy it.
Remember:  Access to the breakwaters or fishing in the port area is not alloweed throughout the year and it is essential to have the corresponding license.