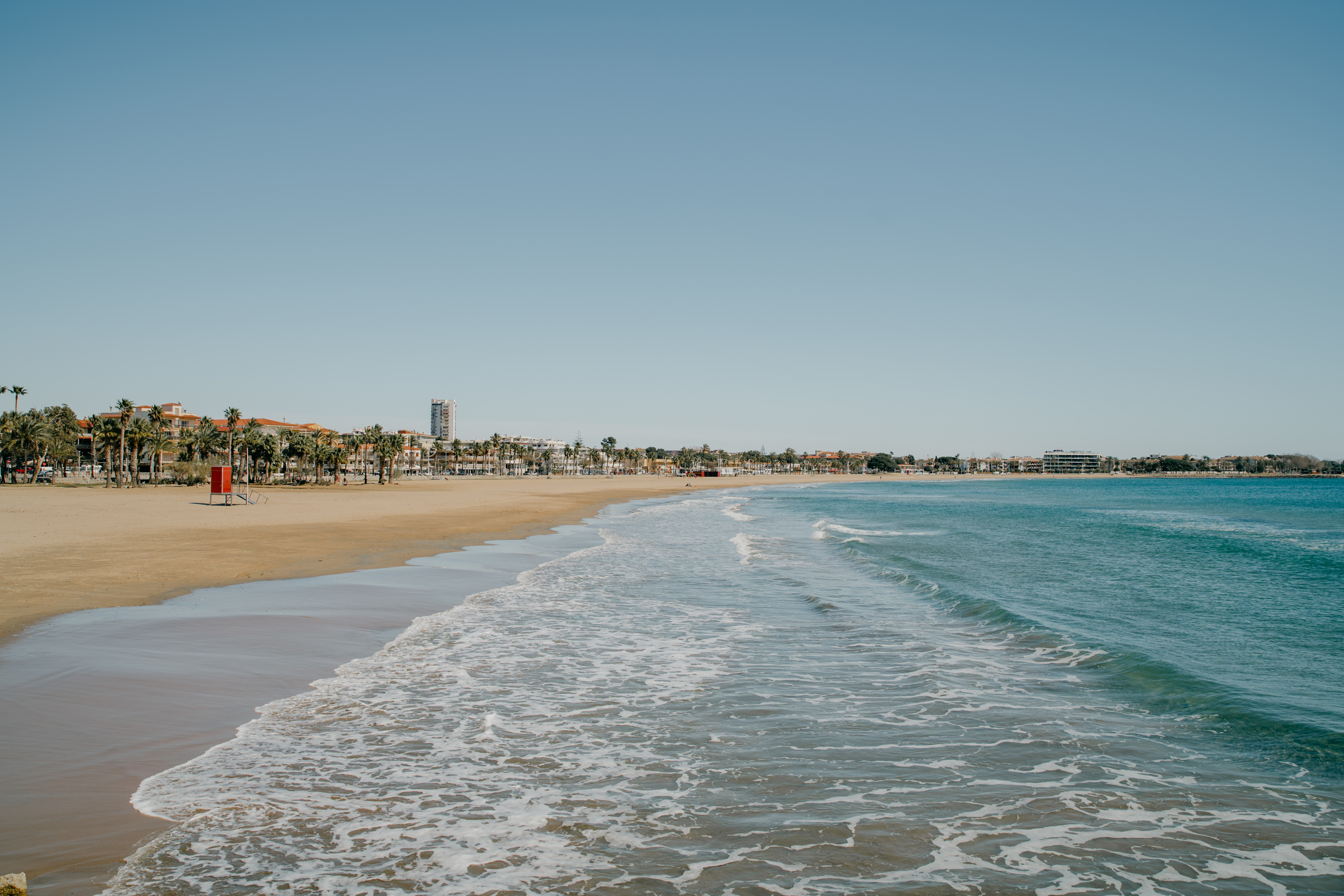 Cambrils's Beaches: The Regueral – Prat d'en Forés Beach in Cambrils
Services
Parking reserved for people with restricted mobility

Sports grounds - volleyball

Sports grounds - football

Shower for people with reduced mobility

Ramps and access walkways for people with restricted mobility

Assisted Bathing with Amphibious Chair for people with reduced mobility

Canal for the entry and exit of boats
Description
If you are one of those people who like to socialise, the place to be is on our beach Prat d'En Forès-Regueral where Cambrilenses enjoy the Sundays. A place closely linked to the seafaring tradition of our city, with waves that are perfect for children, whilst on the sand smiley and chatty families can be seen. There is also an oasis with playgrounds and palm trees offering shade. It is one of the four beaches with a well-deserved blue flag.
There is also a platform at sea and a couple of courts to play football or volleyball. Enjoying sports on the beach is not a problem.
Bathing can also take place for people with reduced mobility as it has an amphibious chair and walkways in the sand. A Cambrils Authentica where no one is left out!
MAIN FEATURES:
Surroundings: urban
Average width: 78m
Length: 900m
Sediment: fairly fine sand
Quality of bathing area: Excellent