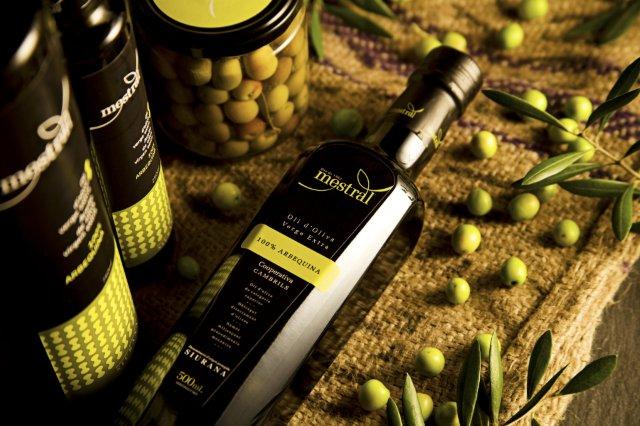 EXTRA VIRGIN OLIVE OIL
Cambrils is spread across kilometers of cultivated fields that give it different colours and contrasts, a true Mediterranean territory where the Arbequina olive stands out, this native variety of the Costa Daurada produces a fruit of proven quality, extra virgin olive oil made in Cambrils, an excellent oil awarded numerous times in national and international competitions.
Currently, the Cooperativa Agrícola of Cambrils exports its products to 25 countries around the world and Extra Virgin Olive Oil is present in the kitchens of 20 restaurants with Michelin stars in France, the United Kingdom and Spain.
In order to acquire this product in all its presentations, you can go to the Agrotienda, on the Montbrió road, at Km 2.