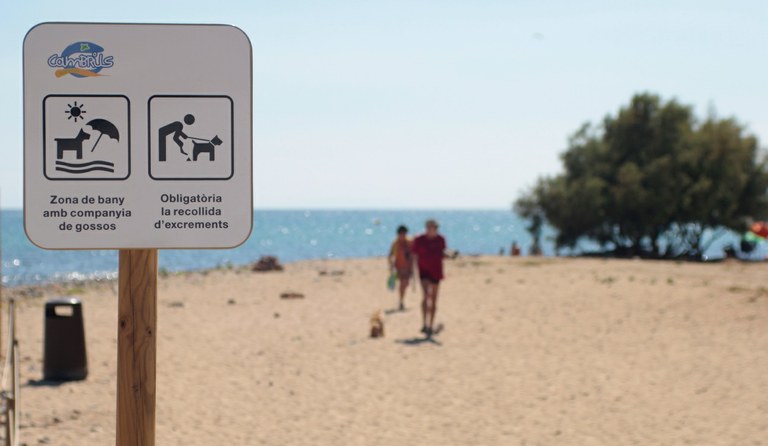 Dog Friendly Beach in Cambrils
Description
In Cambrils the circulation, presence and bathing of animals on the beaches is prohibited from April 1 to October 31, both included, except in the area of ​​beach enabled for dogs located at the mouth of the river of Alforja , in the delimited section.
YOUR DOG, YOUR RESPONSIBILITY
RULES OF CONDUCT
Dogs are the responsibility of their owners
It is compulsory to pick up dog excrements
It is mandatory to put the defecations into the wastebaskets of the area
Dogs can not access other beaches
You can not leave the delimited beach area into the sand and water
Dogs can not use the showers on the beaches of the town, which are not authorised for dogs
In general, dogs must meet the following requirements:
Be provided with identification with microchip or tattoo
Carry the identification document
Connected by means of a collar and a strap or chain, which do not cause injury to the animal
Wear a nametag or any other means adapted to the collar of the animal that shows the name of the animal and the data of the owner or possessor.
Potentially dangerous dogs must meet the following additional requirements when travelling on pathways and public spaces:
Carry a muzzle appropriate for the type of breed of each animal
Go connected by means of a collar and a chain or strap that is not extendible and no longer than 2 meters, without causing injury to the animal
They can not be taken by children under 18 years old
No more than one potentially dangerous dog can be taken at any time.
Regulations:
Tenure Municipal Ordinance and Protection of Domestic Animals