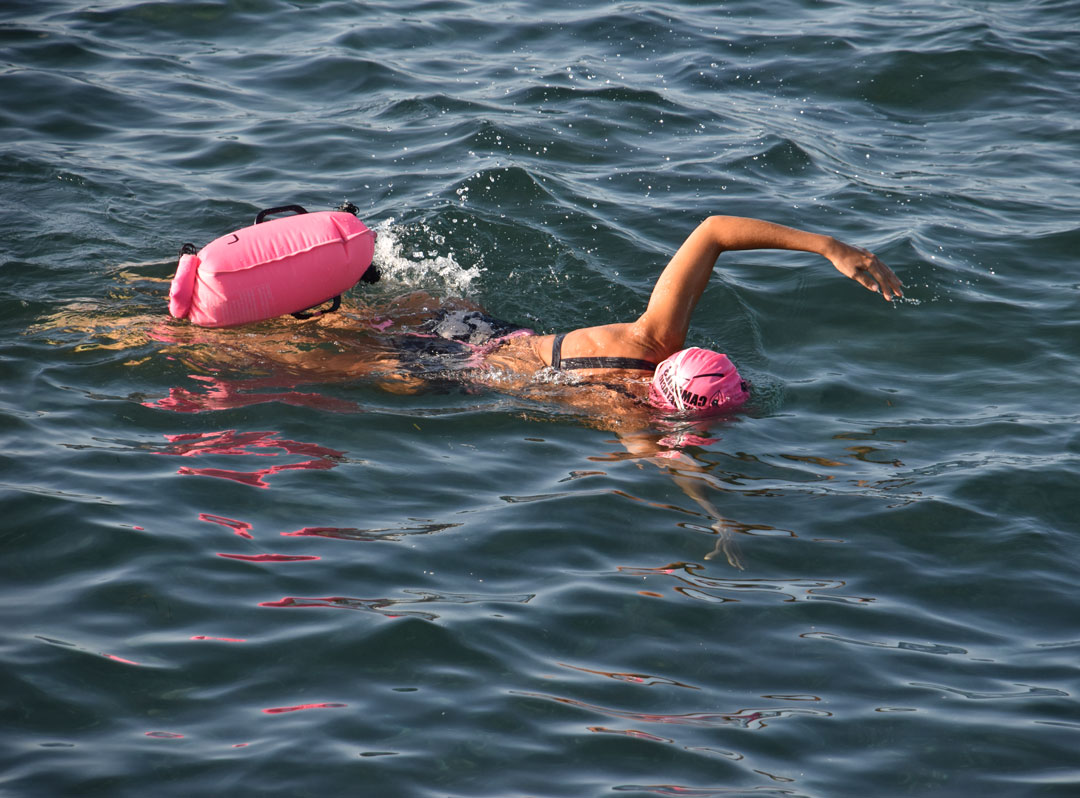 Open Water Swimming in Cambrils
In Cambrils you can swim in open water all year round. Cambrils Swimming Club has an open water section and it regularly offers training at Cavet beach from June to September every summer, available to anyone who wishes to swim in the sea along the buoy circuit which is set up every season.
The maritime beaconing of Cambrils is carried out with ecological anchors with the aim of preserving and regenerating Neptune grass meadows in an area where there is currently a large seagrass reserve.
As for the rest of the year, the Club organises special crossings and outings to other locations or in order to see the sunrise or sunset from the sea in Cambrils.
Cambrils also hosts the Cambrils Nautical Mile which is part of the Catalan Crossing Circuit of the Catalan Swimming Federation.
For further information,  http://cambrilscn.com/aigues-obertes/