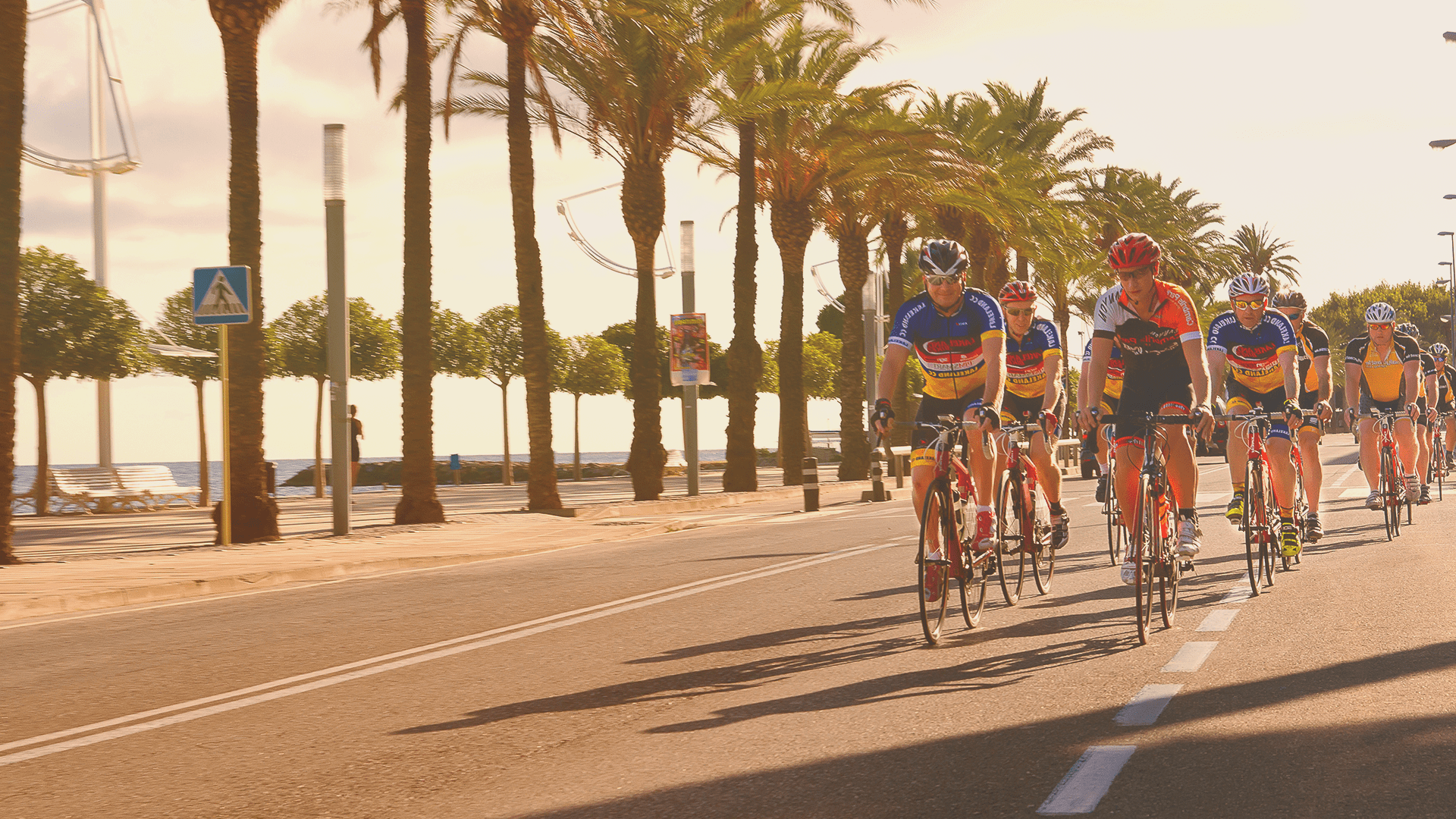 CYCLETOURISM IN CAMBRILS
Get up early, get the bike and ride away for kilometres. Many features and landscapes, coasts and mountains, gradients that are low and others steep, with plenty of secondary roads with almost no traffic and in good conditions, have made our territory as time goes on more and more well known and many enthusiasts and groups of professionals have changed their normal destinations for the practice of cycling for Cambrils as the ideal starting point to be able to take advantage of the no endless amounts of possibilities that are offered. Cambrils has been certified as a Sport Tourism Destination, specialising in cycling which guarantees various specific requirements concerning the local facilities and touristic  accommodation, therefore, accommodation complies with  a range of essential requirements to be able to host sports people that are elite, professional or amateur, these being:
Flexibility on serving meal times
Possibility to prepare picnics/snacks to practice sport
A workshop for the cyclist to be able to make basic repairs
A safe area in the installations where bikes can be kept
An area where bikes can be cleaned
As well as cycling, we also have mountain paths and trails, with circuits that have marked routes for the practice of mountain biking, in addition to kilometers of bike lanes to continue the love of cycling as a family in a more relaxed way. At the Tourist Office, we can provide you with maps that will make it easier for you to start pedalling through the Costa Daurada and you can also print off the on-line routes or get advice from the professional cycle tourism companies located in Cambrils.