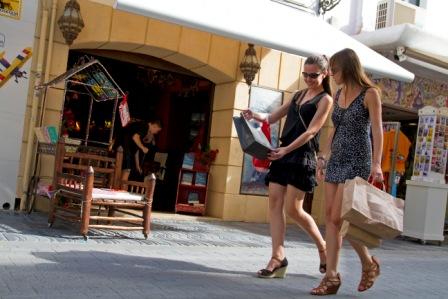 Shopping in Cambrils
A quality shooping in Cambrils throughout the year
In Cambrils a quality shopping experience opens its doors to guarantee your purchases and cover all your needs throughout the year. From the Local Market, the Agroshops to the weekly market to keep you full of provisions, to the specialised shops in basic necessities as well as the variety of specialised shops.
The old town and the port district offer a wide range of different trades which stand out from the typical types of shops in larger areas. A local trade, from the smallest and most traditional to the more modern, where each season is updated and offers the leading brands in fashion, jewellery, gifts, decoration … and everything you may need.
"I love Cambrils, I shop in Cambrils ", is a campaign to help local businesses. This is an initiative to showcase the value of local businesses, with personalised and quality customer service that help to generate familiarity with customers. The traders can become the best information points for their customers!
In addition, buying in Cambrils we favour a responsible and sustainable consumption model.
You can follow the shopping associations social networks: