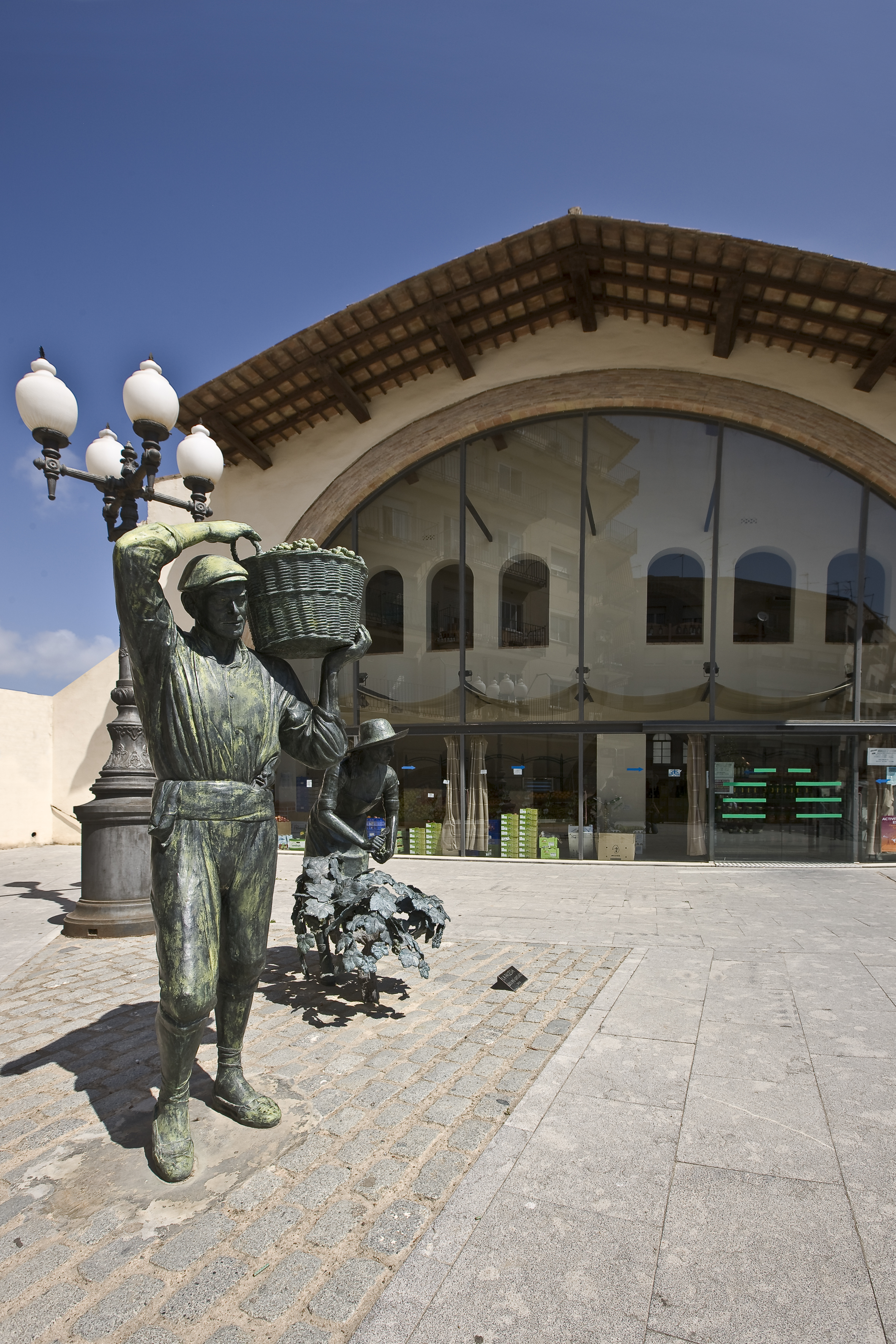 Cambrils's Museums: Cambrils Agricultural Museum
Cambrils Agricultural Museum
The Cambrils Agricultural Museum is located in a cooperative winery since 1920 and represents a clear commitment to the Agricultural Cooperative and Cambrils Farming Institution combining culture and economic developments. In addition to the building, you can also see the permanent exhibition "The production of oil and wine" and the temporary exhibition "Bernardí Martorell, a great architect of Modernism".
The permanent exhibition "The production of oil and wine"
The main warehouse of the old cooperative winery in Cambrils is dedicated to showing, in this its connection with the process of making wine from vines and oil. Starting from the original facilities and machinery, both in the artisanal and industrial processes, and with the help of explanatory panels, the visitor can follow the successive stages of oil and wine production step by step, from the arrival of the raw ingredients to the final extraction of the product. Shown along the route are the buried vats, a great variety of presses, mills, vats wineskins and barrels for storage and transporting, as well as other tools and machinery that operate throughout the production process of oil and wine.
History of the building
The old Cooperativa Agrícola winery in Cambrils was inaugurated in 1921 thanks to the efforts of all the members of the Agricultural Production Union. The architect Bernardí Martorell began designing the building in 1914, with a style clearly influenced by Gaudí's work. The location, in an inclined area, enabled energy saving throughout the elaboration of the wine, in which the harvest followed all the processes of decantation to eventually become grape juice and then stored in the vats including with ones underground. The building was up and running until 1993, when the wine section of the Cooperative was dissolved. The rehabilitation works to become a museum, started in 1994 with the Agricultural Cooperative, along with the help of the Town Hall of Cambrils and the Provincial Council of Tarragona, thanks to the incorporation from the group of the Museum of History of Cambrils. The project was carried out and inaugurated in 1998, allowing the adaptation of the cooperative winery into the Agricultural Museum of Cambrils and the Cooperative Agroshop, where you can buy the products made by the cooperative farmers themselves. Special mention is deserved for the extra virgin olive oil of the DO Siurana, star product of the Agricultural Cooperative of Cambrils.